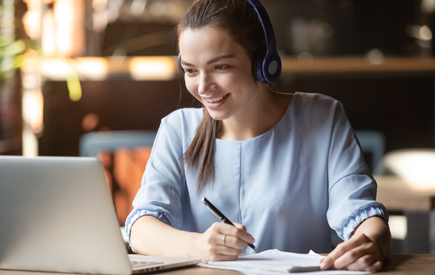 Performance Leadership VILT
Virtual Instructor Led Workshop
Session One March 22 - April 26, 2021 (9:00 - 10:45 AM CST)
Session Two May 6 - June 10, 2021 (9:00 - 10:45 AM CST)
Session Three September 2 - October 7, 2021 (9:00 - 10:45 AM CST)
Session Four November 15 - December 20, 2021 (9:00 - 10:45 AM CST)
Register
More Info
Workshop Details
Today's financial services competition is fierce and being good is no longer good enough. Talking about sales cultures are over. It's action that accelerates results and sustains traction. Performance Leadership is a time-tested way for banks and credit unions of every size to build long lasting Performance Cultures. Learn today, use tomorrow, succeed for the long haul.
Registration Info
Seats
Limited number of participants to allow for optimal learning, maximum best practice sharing and great networking. (Maximum three per organization)
Take Homes
At the end of the six-week session, bankers will walk away with more than 30 practical tools to jump start, restart or reinvigorate their sales management routines.
What You Learn
Three ways to measure goal-driven performance success
Results Coaching and Quarterly Roadmaps that keeps your team directionally correct
Multi-layered Check-Ins that maintain communication and information flow
Three types of "get to go" Team Meetings for short and long cycle selling situations
Mastering the art of Skills Coaching that guides long term behavioral improvement
Effective Observations – in the office, on the phone and in the field
Actionable implementation process that helps you exceed goal in good times, bad times…all the time
The Resources You Get
More than 30 sales leader tools
Practical Learner's Guide
Field Guide with additional tools and job aids
Ideas for in person and remote leadership environments
Who Should Attend
Newly promoted sales leaders that need foundational skills
Veterans that want to sharpen their leadership saw
Branch leaders, commercial team leads, senior executives and CEOs
Anyone that leads a sales team and is looking for ideas and results
Margie Kensil, Your Facilitator
Margie Kensil has been helping national and international organizations achieve record results and sustained success for more than two decades. A former banker and veteran consultant, Margie is one of St. Meyer & Hubbard's top facilitators in the sales leadership space.
New sales managers in retail or commercial banking to train? Want to build a Performance Culture?
This program is for you.
Dates:

Session One March 22 - April 26, 2021 (9:00 - 10:45 AM CST)
Session Two May 6 - June 10, 2021 (9:00 - 10:45 AM CST)
Session Three September 2 - October 7, 2021 (9:00 - 10:45 AM CST)
Session Four November 15 - December 20, 2021 (9:00 - 10:45 AM CST)

Location:
Virtual Instructor Led Workshop
Price:
$1197 per banker
Have questions? Email Jack Hubbard at jhubbard@smandh.com or call (847) 717-4328.
Register using the form below.